The Glass House has an extraordinary atmosphere reflecting Filey's heritage with a modern touch.
Number 12 Yorkshire Holiday House is 5 mins walk to The Glass House at Charlottes.
The Glass House at Charlottes is what used to be called The Bronte Vinery, a sister venue to Charlottes of Filey where the English giant novelist Charlotte Bronte had spent her summer holidays as a regular visitor. The Glass House at Charlottes is the home to the second oldest Grape Vine in the United Kingdom at almost 200 years old.
The former businesses 'The Bronte Vinery' and 'Charlottes of Filey' have merged to create a new fantastic asset to Filey – The Glass House at Charlottes!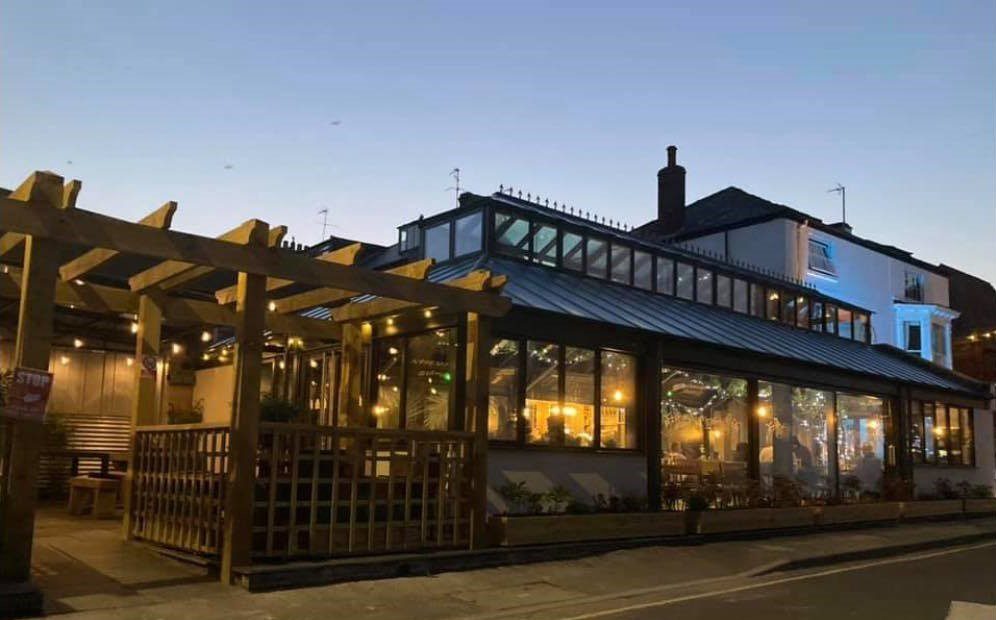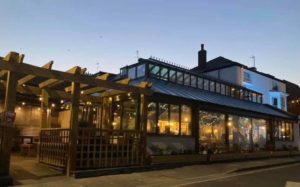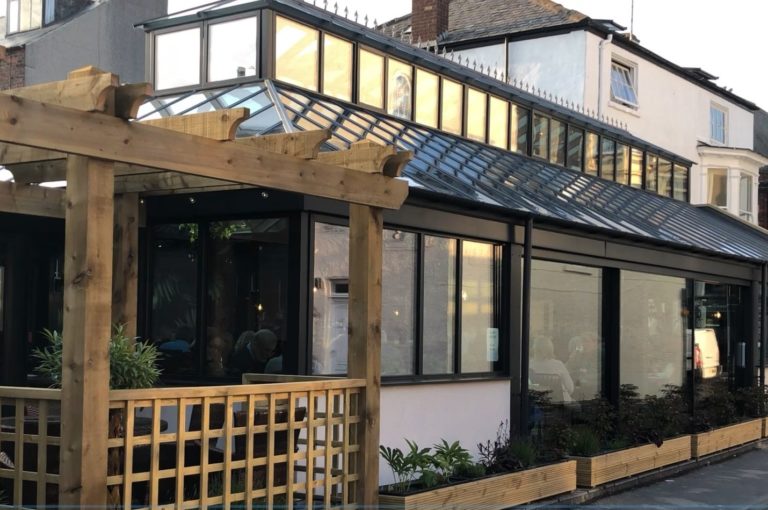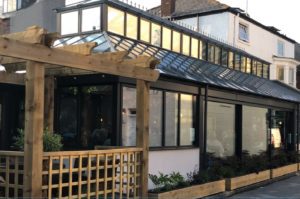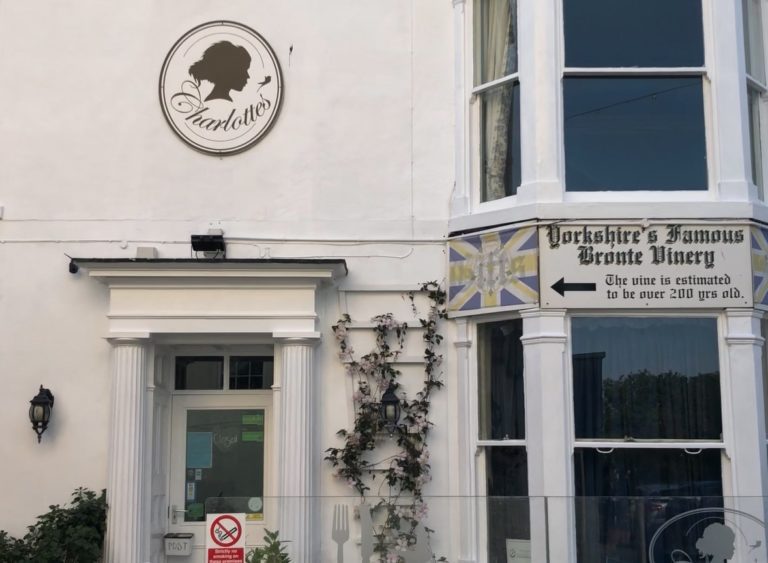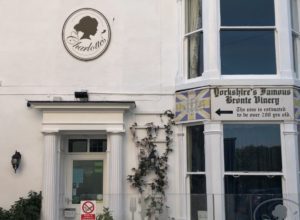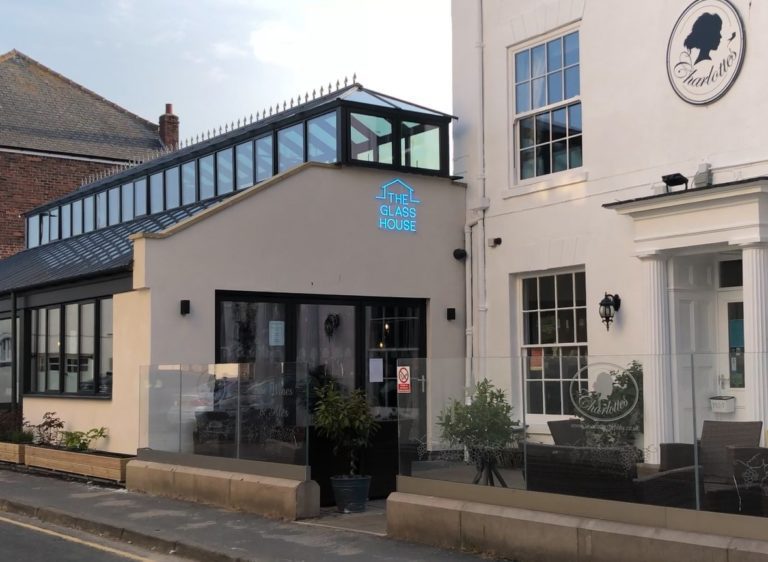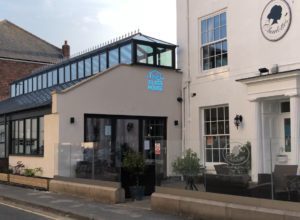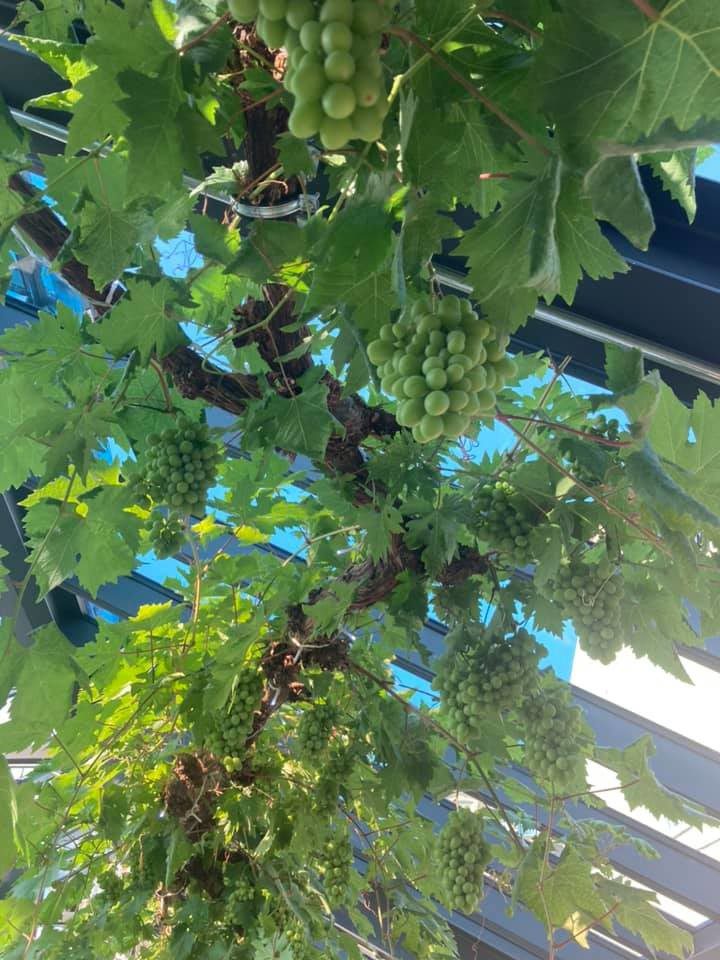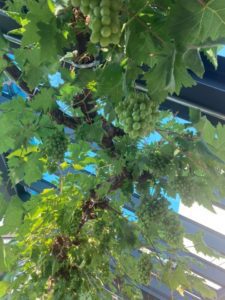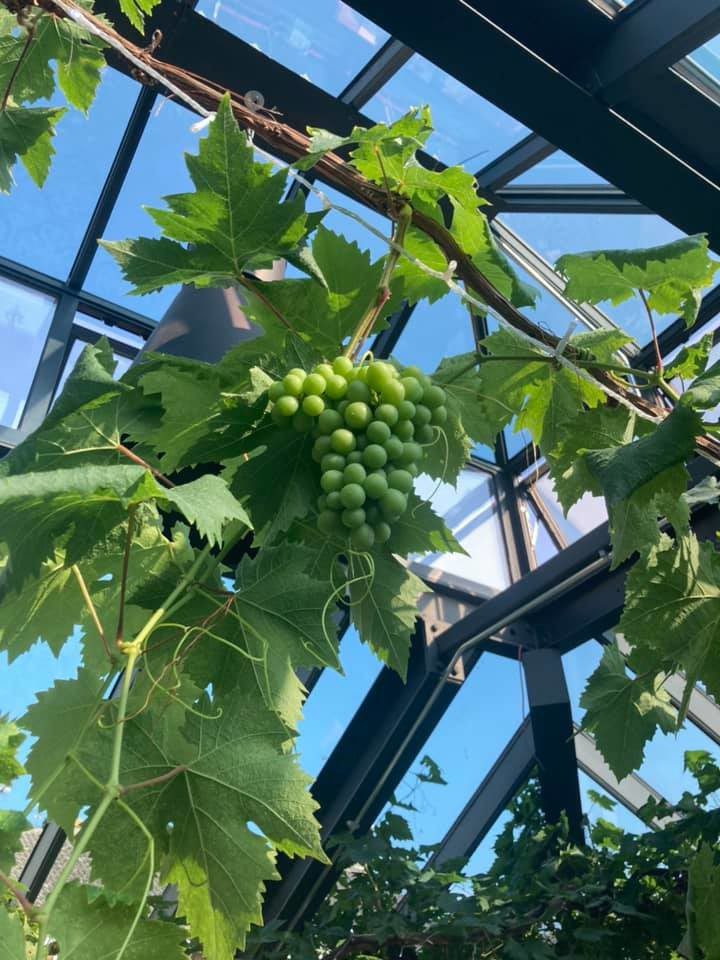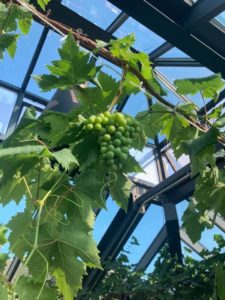 At this beautiful newly renovated restaurant created from British steel underneath 'Yorkshire's famous Grape Vine'. You can enjoy a delicious range of dishes cooked to perfection, beautifully presented and suitable to a variety of tastes and dietary requirements, served by lovely and friendly staff. You can also drink & unwind in an intimate cocktail Lounge.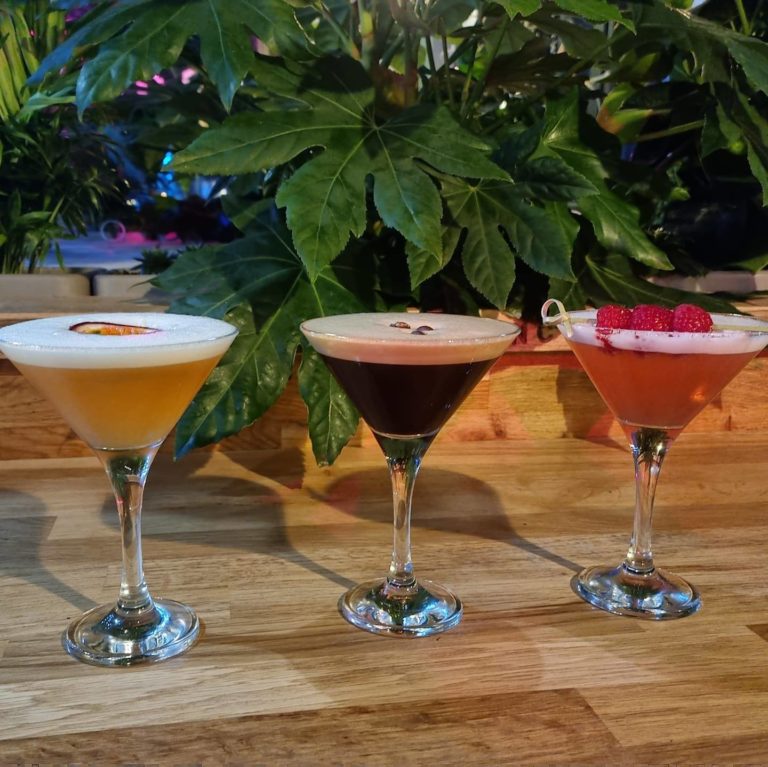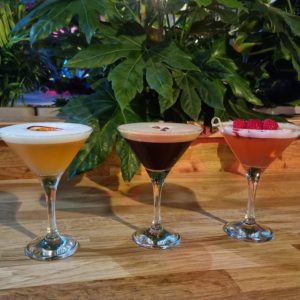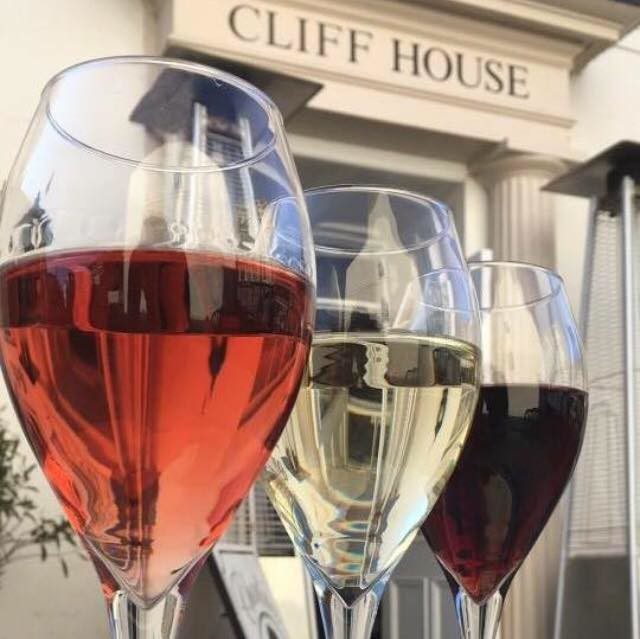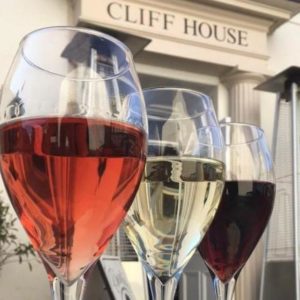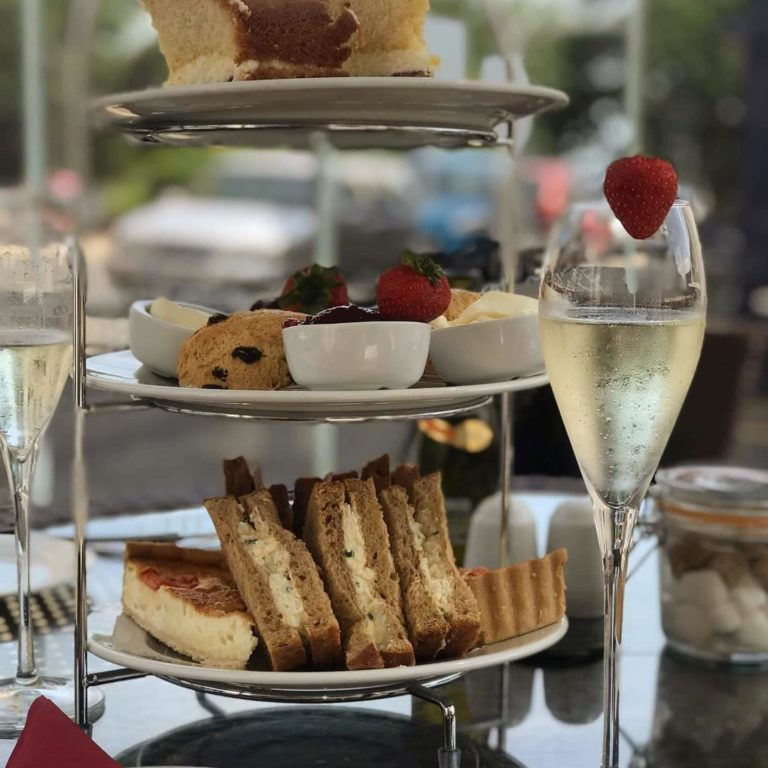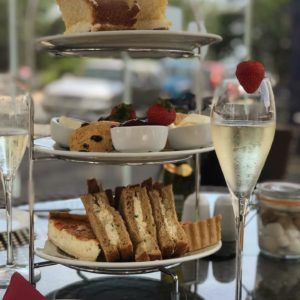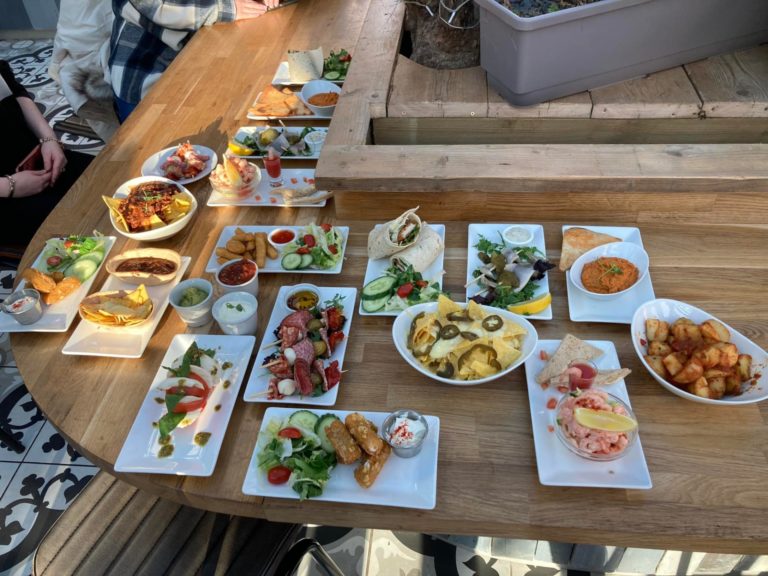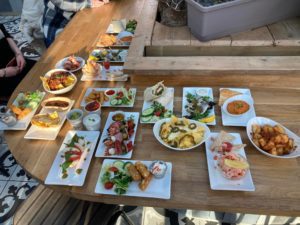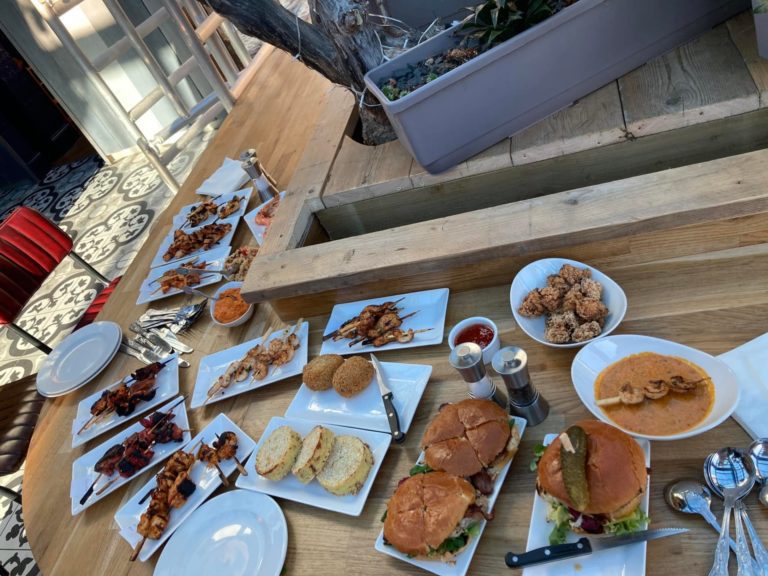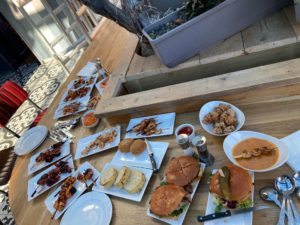 Friends and families can arrange and book a party night at the Glass House. The venue also has festive party dates throughout the year.
Located at the corner of 40 Belle Vue Street, the Glass House at Charlottes serves breakfast, lunch, afternoon tea & dinner. There is a beautiful heated outdoor area where you can bring your dog along. You can book your table by calling 01723 447400 or send a message here.
The precious vine was decorated for the very first time at Christmas 2021. The proud owners of The Glass House at Charlottes Sue and Philip Creswell are delighted to have the place up and running again after the recent renovation.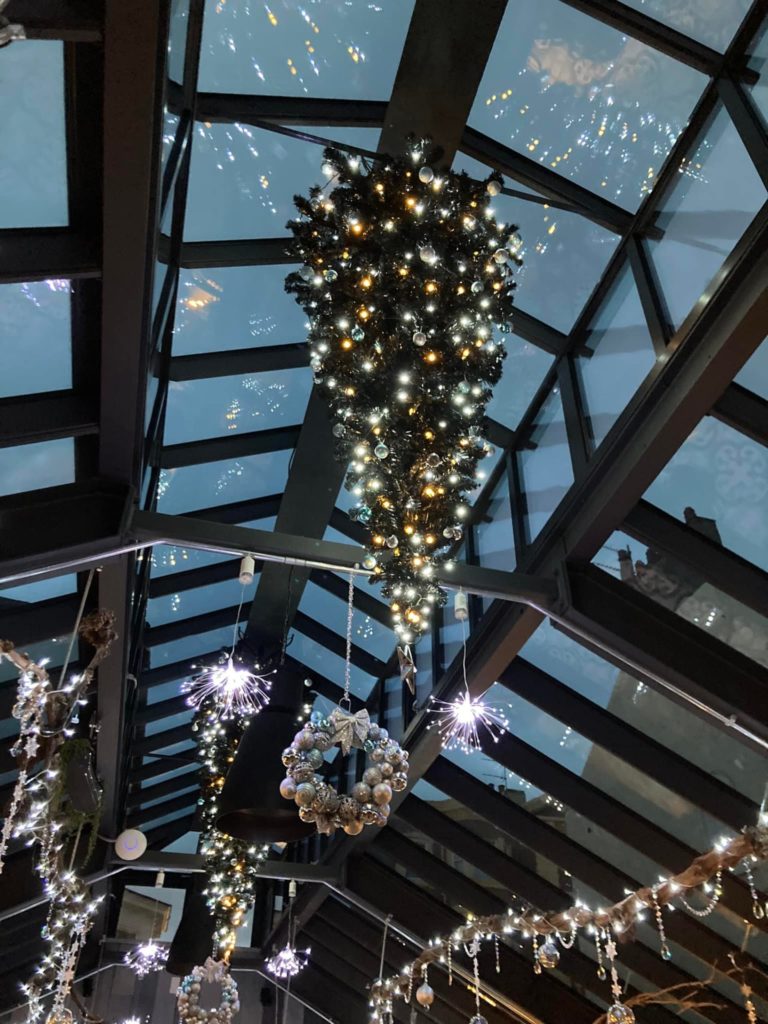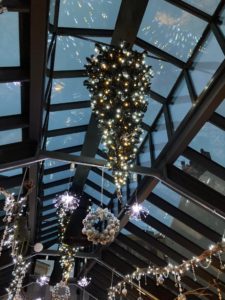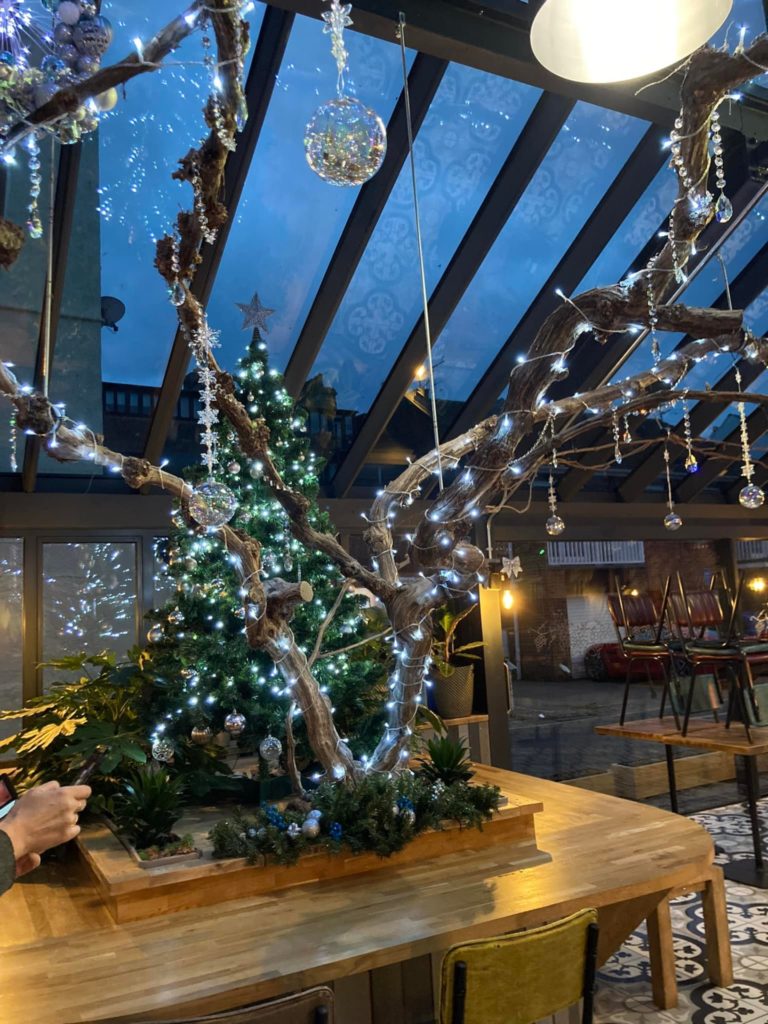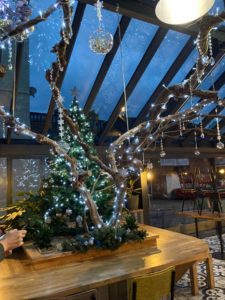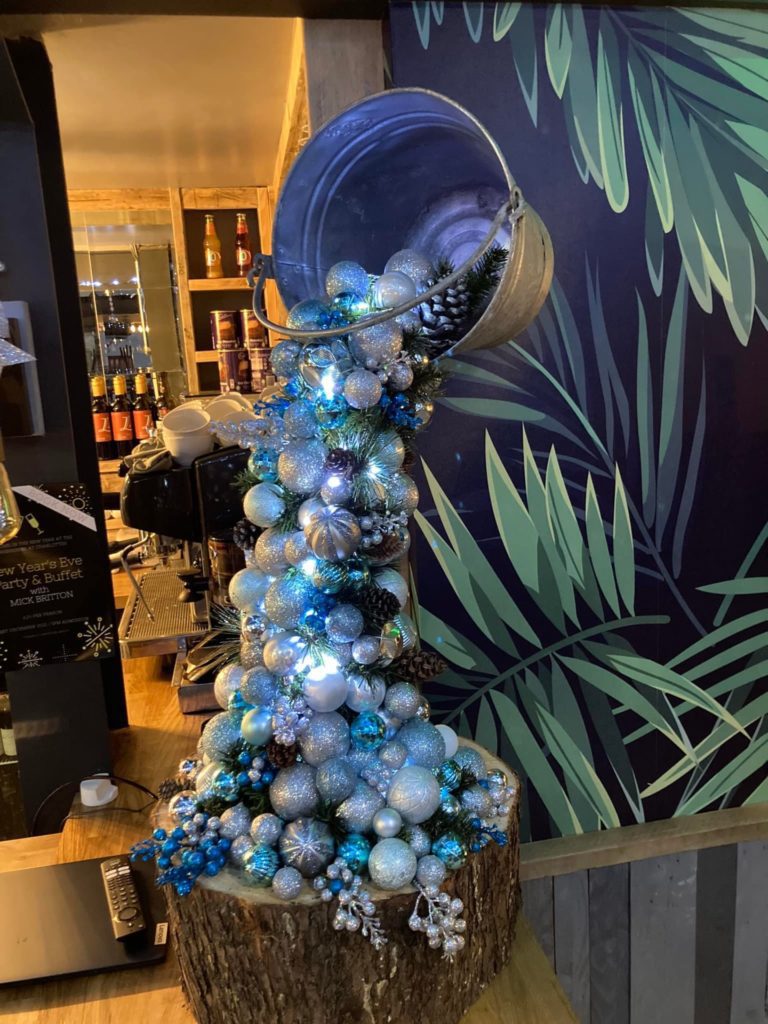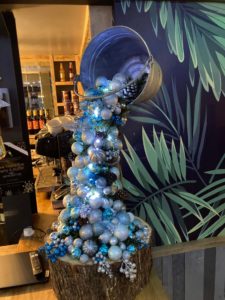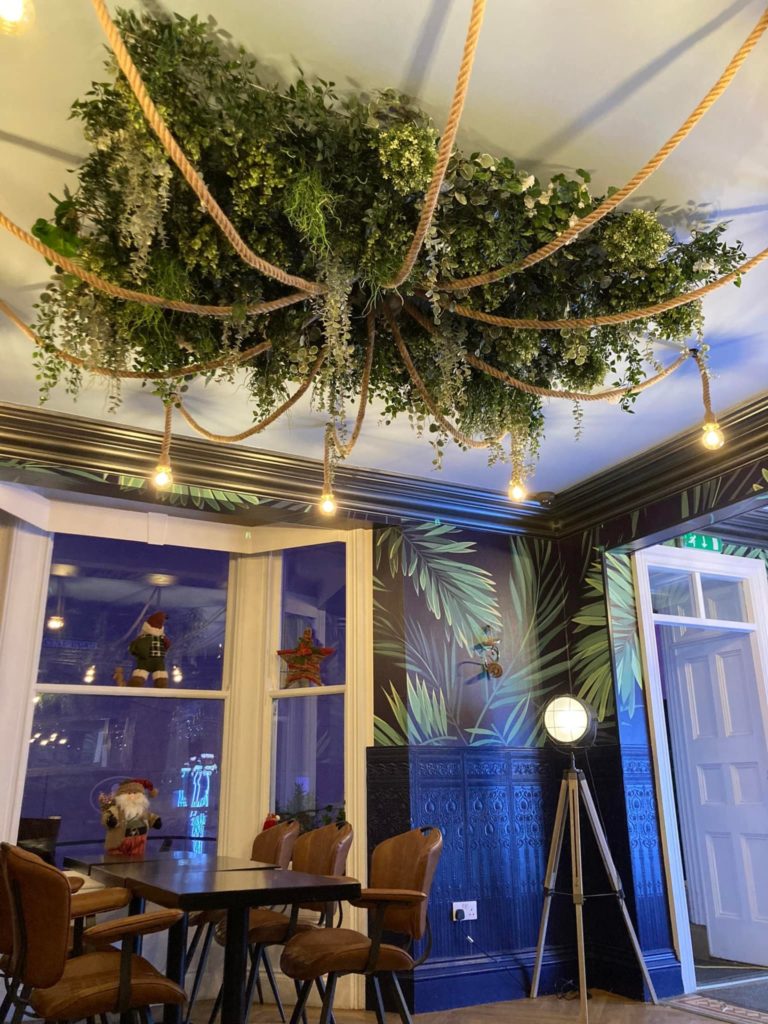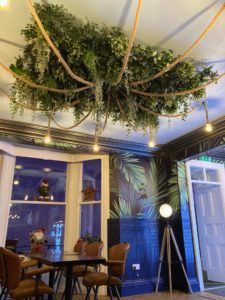 The 200 years old vine was well looked after during the construction of the Glass House.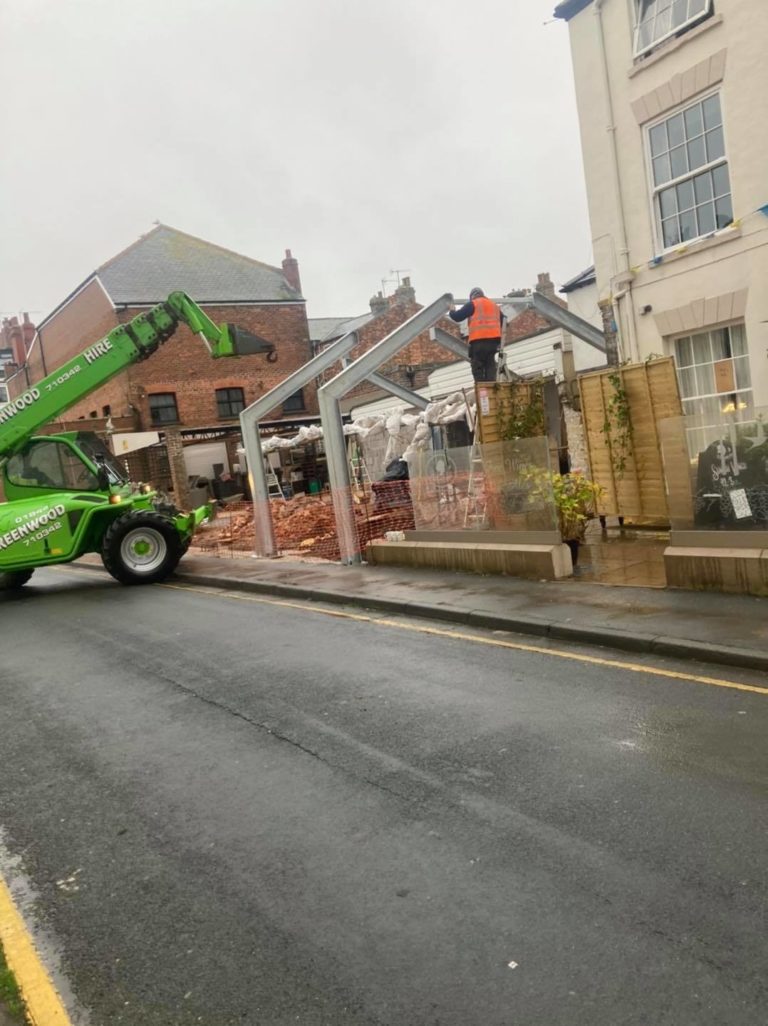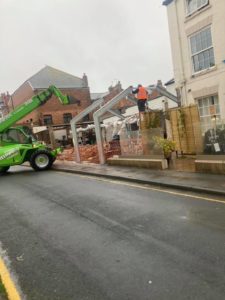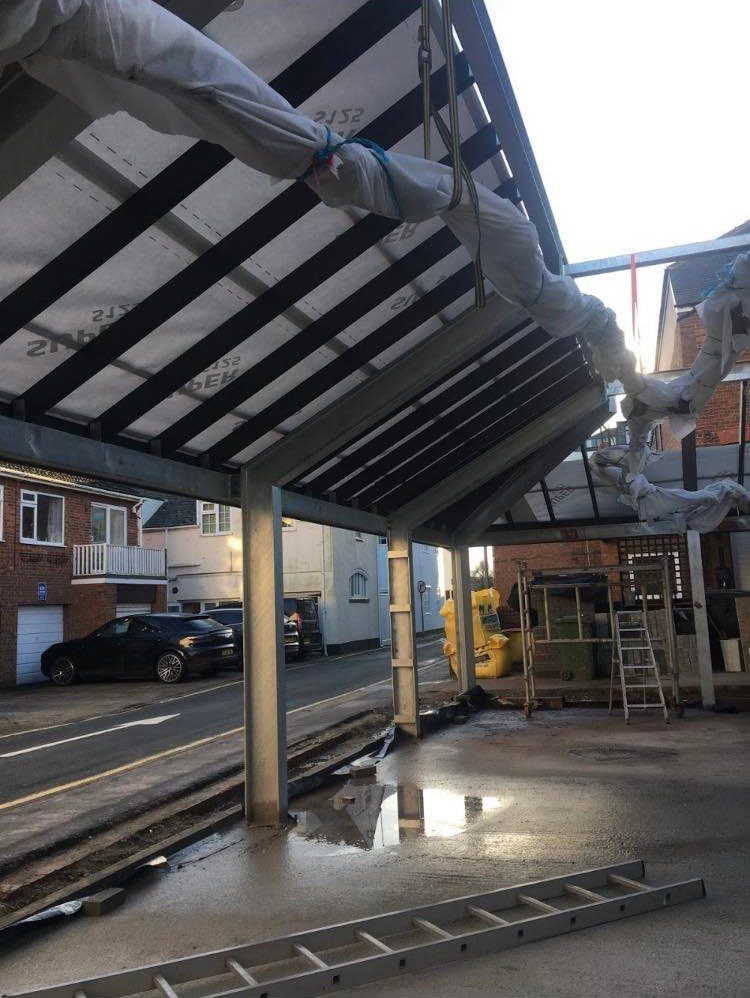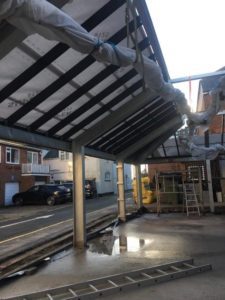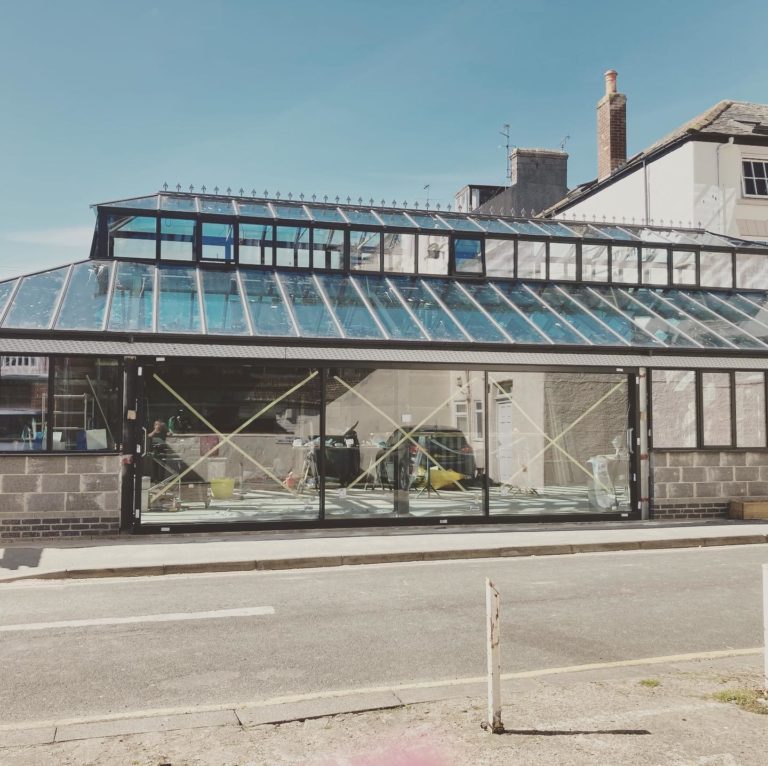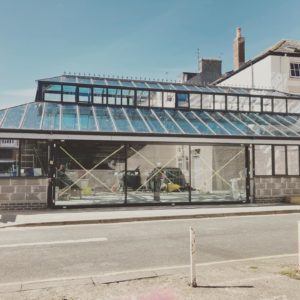 A little bit of history about Charlottes of Filey
Charlotte Bronte – Stayed here at Cliff House Filey 1849 – 1852
Cliff house is what Charlottes of Filey used to be called, was one of the first houses built in the development of 'New Filey' circa 1824 – 1855. For a short time, the house enjoyed unrivalled sea views across the 'German Ocean' until the completion of the crescent in the 1850's. The original owner was Francis Smith and his wife Eleanor. The Smiths had the honour of sheltering the creator of the masterpiece of fiction we know today 'Jane Eyer', Miss Charlotte Bronte, the English novelist who was a regular visitor to Filey.
Charlotte Bronte loved the sea, which came a close second only to her love of the Moors. Charlotte had been ill for some time and thought a trip to Filey and a change of air would do her good. She stayed at Cliff House in June 1852 and wrote to her father from there on June 2nd, in which she beautifully and characteristically expresses direct reference to Filey.
Number 12 Yorkshire Holiday House is a great base for families get together. 5 minute walk to Filey beach, 3 minute walk to Filey town centre, restaurants, cafes and shops. Less than 2 minute walk to bus and train station.
There's plenty of places to explore in and around Filey. So why not bring your family and friends along to find out what Filey has to offer.
Check out our website if you're considering your holiday at Number 12 Yorkshire Holiday House .