At Bempton Cliffs there's a 'wow' around every corner.
Number 12 Yorkshire Holiday House in Filey is 15 mins drive to Bempton Cliffs, and it's a 3 hr 15 mins walk.
 
Bempton Cliffs reserve, on the spectacular Yorkshire coast, is home to one of the UK's top wildlife spectacles. It protects over 5km of mesmerizing sea cliffs. Every year, Bempton's towering chalk cliffs come alive between March and October as nearly half a million seabirds flock to this stretch of stunning Heritage Coast overlooking the North Sea.
Gannets, puffins, kittiwakes, guillemots and razorbills pile onto precarious ledges to lay their eggs. The sight, sounds and smells of the UK's largest mainland seabird colony make for an unforgettable experience.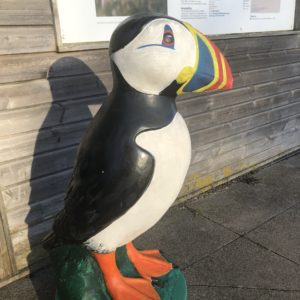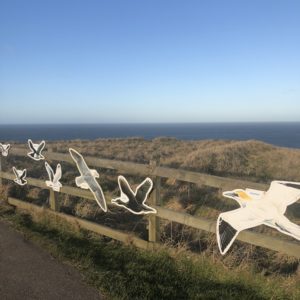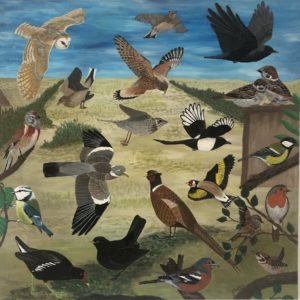 Inside Bempton Cliffs Seabird Centre you can enjoy drinks and snacks and get a bird's eye view of the action, as the screens show live footage of nesting seabirds on the cliff face.
Every season brings something new. In summer, red campion blooms paint the cliffs in striking shades and brilliant butterflies waltz from flower to flower. The occasional orchid adds an extra splash of colour. In winter, mists may sweep the cliffs, with hunting barn and short eared owls gliding silently out of it.
This brief moment of peace and quiet makes exploring the cliff top paths a great escape from it all.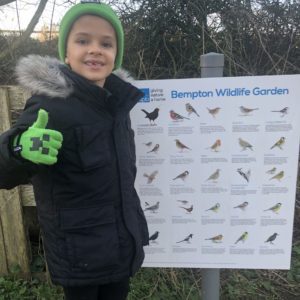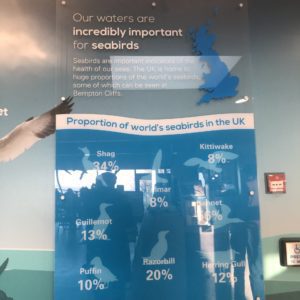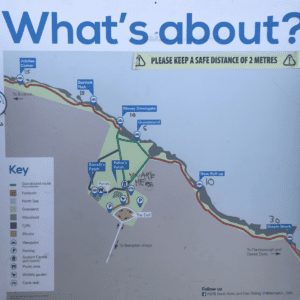 Top things to do at Bempton Cliffs
Spring / Summer
A busy time for nature and great time for you to explore.
Cliff-top viewing platform give unrivalled, safe views of the action. Accessible paths, ramped access points and wheelchair bays mean everyone is welcome.
Don't miss the puffins. Everyone's favourite seabird is between April – July.
Perfect for picnics. You can pick up all you need with a grab and go offer.
Indulge in a bit of retail therapy. A well stocked shop has everything from puffin souvenirs to binoculars.
Follow a nature trail or stroll the cliff-top path, feel the wind in your hair and forget the 9 – 5
Autumn / Winter
Five things to enjoy in the chillier months
Don't miss the awesome sight of the UK's largest seabird, the gannet.
Search for beautiful barn owls and short-eared owls skimming the fields in the late afternoon sun.
Keep your eyes peeled for migrant visitors like redwings and goldcrests, even rarities can drop in unannounced.
Go for a wild walk or check out our chirpy tree sparrows. Both will lift your spirits.
Warm up with hot chocolate or delicious soup then wander around the shop.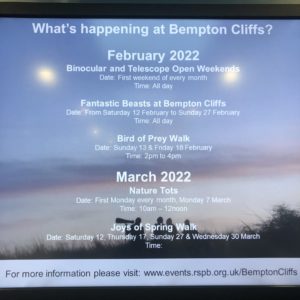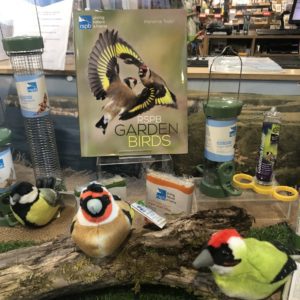 Activities and events for children and families at Bempton Cliffs
Self-guided trails (including a Puffin Trail, Gannet Trail and Scavenger Bug Hunt Trail) and Discovery Backpacks for hire throughout the year. The backpacks contain binoculars, spotter sheets, a bird book and magnifying bug pot so that kids can explore the reserve and get closer to nature.
Add to this, the Wildlife Walks (which run from May to end August), and our Binocular and Telescope Open Weekends and there are activities to suit everyone.
For more information on events and to book tickets, please visit events.rspb.org.uk/bemptoncliffs
Leisure activities at Bempton Cliffs
RSPB Seabird Cruises
All aboard for a unique wildlife adventure
Seabird swoop and soar around; gannets cruise by, while puffins bob on the water. The exciting voyage of discovery on the famous Yorkshire Belle pleasure cruiser sails from Bridlington harbour to England's largest mainland seabird colony every year from May to September.
The cruise takes you to within inches of the cliffs, weather permitting. Have your camera at the ready.
Booking essential, early booking recommended. For full details, including dates and times, visit rspb.org.uk/bemptoncliffs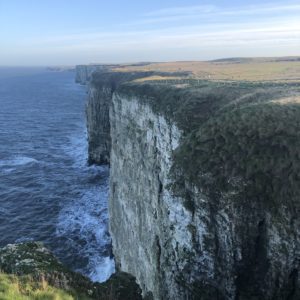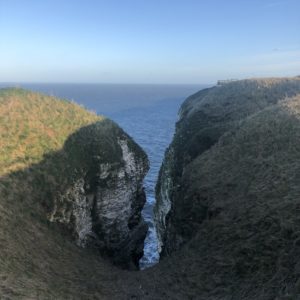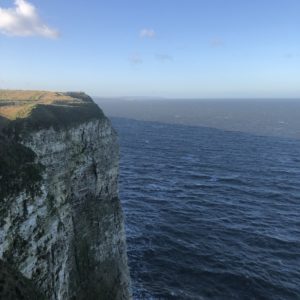 How to get there
By car: 5 minutes drive from Filey. Follow the signs, or put YO15 1JF into your sat nav.
By bus or train: the nearest bus stop or railway station are in Bempton village, just over a mile from the reserve. A rough footpath runs alongside the single track road from the village to the reserve.
By bike: The reserve is a short detour from National Cycle Route 1. A cycle rack is available.
Opening times:
The reserve is accessible all year round. The Seabird Centre is open 9:30am – 5:00pm in summer and until 4:00pm in winter.
Admission:
Check website for prices  www.rspb.org.uk/bemptoncliffs
RSPB Bempton Cliffs
Cliff Lane, Bempton, East Yorkshire YO15 1JF
Tel: 01262 422212
Email: bempton.cliffs@rspb.org.uk
Number 12 Yorkshire Holiday House is a great base for families get together. 5 minute walk to Filey beach, 3 minute walk to Filey town centre, restaurants, cafes and shops. Less than 2 minute walk to bus and train station.
There's plenty of places to explore in and around Filey. So why not bring your family and friends along to find out what Filey has to offer.
Check out our website if you're considering your holiday at Number 12 Yorkshire Holiday House .